Hyrule Warriors. Made by Koei Tecmo, the developers behind the Dynasty Warriors series, is a hack and slash battlefield-action game. So, it's the same as Dynasty Warriors, but with a Legend of Zelda skin, right? Actually, no…
Admittedly, I haven't played a Dynasty Warriors game for a few years, the last I played being Dynasty Warriors 6 Empires. It's very similar in the base-game, being that you are given a map to fight in with several strategic properties, "keeps", to capture as you advance towards the main objective of the map, which is usually to lure out and defeat a particular enemy. So, what's the big deal?
Well, for one, I never cared about the culture and history behind Dynasty Warriors. Whether choosing Lu Bu, Zhao Yun or Zhou Yu, the only difference for any of the characters was just the weapon they were holding, whether it be a big sword, a pike, daggers – I didn't know the characters behind the weapons, and I didn't feel like at any point during gameplay I needed to know. I could learn about the history of feudal China, but I don't feel like a game like this is exactly historically accurate. So, to me it was a fun experience, but I couldn't get attached to it.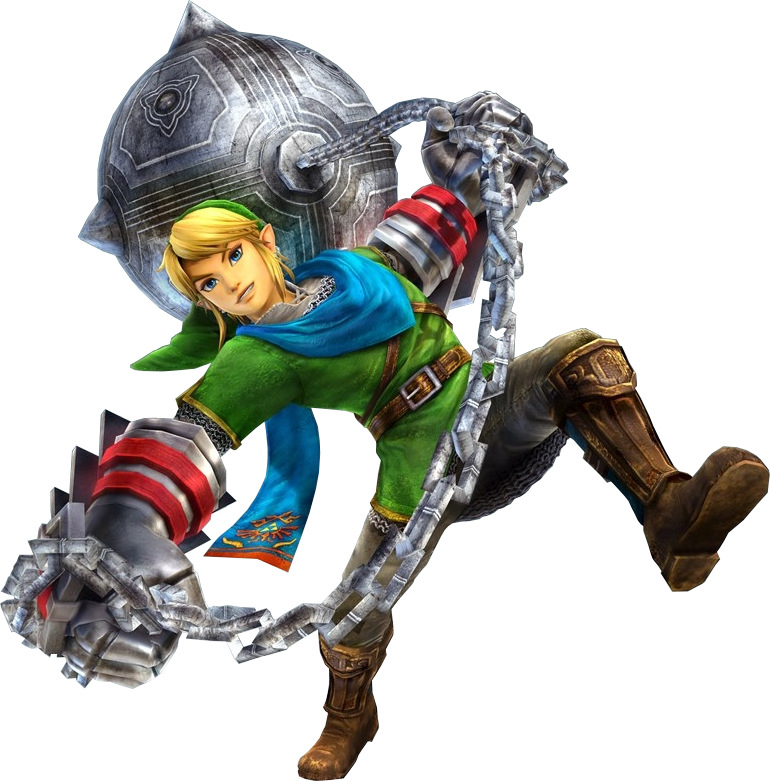 Then, they changed the characters to Legend of Zelda characters and weapons from the series. They also took scenarios and characters from the biggest Zelda games, Ocarina of Time, Majora's Mask, Twilight Princess and Skyward Sword, and meshed them all together in a wonderful way. Now, I have an attachment to the characters, and I recognise the weapons that they use, and it is an excellent touch. Link has the majority of weapons, of course, including the Master Sword, Epona and (my favourite) the Gauntlets wielding a giant spiked ball and chain. But there are weapons that have been modified from their original introduction to the series, such as the Windwaker which is now a weapon for Zelda, and the Deku Stick which is now a magical spear for the new character Lana.
The characters have a levelling system, and you can find new weapons with new skills to help fight through the main story, but the biggest part of the game is the Adventure Maps, the first of which is a copy of the map of the original Legend of Zelda. These are challenge maps with a number of different challenges and rewards, such as finding more powerful variants of weapons
Dotted around the Adventure Map are also various hidden rewards – by winning battles, you receive an item card, which you can use to search an area for the hidden reward which will be unlocked upon clearing the area in a particular way, usually by achieving "A" Rank Victory.
Another feature of the game is the Bazaar, which is pretty useful – you can transfer skills around weapons of the same type, combining as you wish for some Rupees, you can pay to level a character upto the level of your highest character (levelling boosts attack power and health). You can visit the Apothecary to create potions from materials gathered from stronger enemies to provide various boosts, and then you can visit the Badge Market to purchase badges, or upgrades, for each character. Badges upgrade their combat abilities with various weapons, provide knock-back resistance,etc. – it's just a useful way to boost your character.
Due to the nature of the game, it is clearly non-canonical. There is a lot of information to take from the game, and it uses a lot of lore and features in very clever ways (Midna appears as a playable character, and attacks using a Twili Wolf, for example). It is an excellent game, and if you own a Wii U, this is an essential purchase.
Want to buy it? Click here!